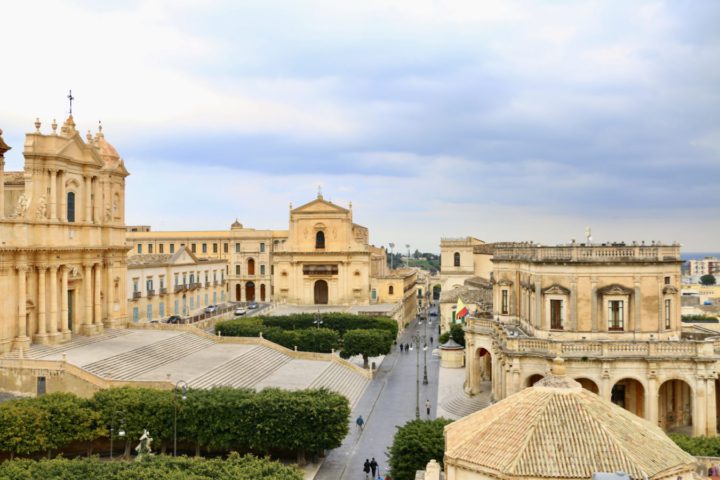 Over the next few weeks, I share highlights of a memorable food-centred holiday my companion and I took to eastern Sicily: from the beautiful Baroque town of Noto in the agricultural south-eastern corner of the island; through the Greco-Roman city of Syracuse midway up the eastern coast; to the dramatic hill-town of Taormina that perches on cliffs a thousand feet above the sea in the north-east of Sicily, with views of Mount Etna.

This first Sicily posting focuses on the UNESCO World Heritage Site of Noto, the beautiful small city that sits within the fertile Val di Noto: notable for its important history and stunning architecture, its Nero D'Avola wine, and pasta-eating cats.
There is something about this part of Sicily that goes straight to the heart.  It is agricultural, abounding in vineyards, citrus and almond orchards, and olive groves. It is also wild, windswept, rugged and mountainous, with a coastline gentle in places, dramatic in others.  This varied landscape is populated with gracious Baroque towns and picturesque fishing villages.  Its immense variety is reflected in the culinary traditions of the area, which embrace both land and sea; and there is a way of life here that is fighting to preserve small farms and traditional methods of food production against a rising tide of agribusiness and mass tourism more evident in other parts of the island.