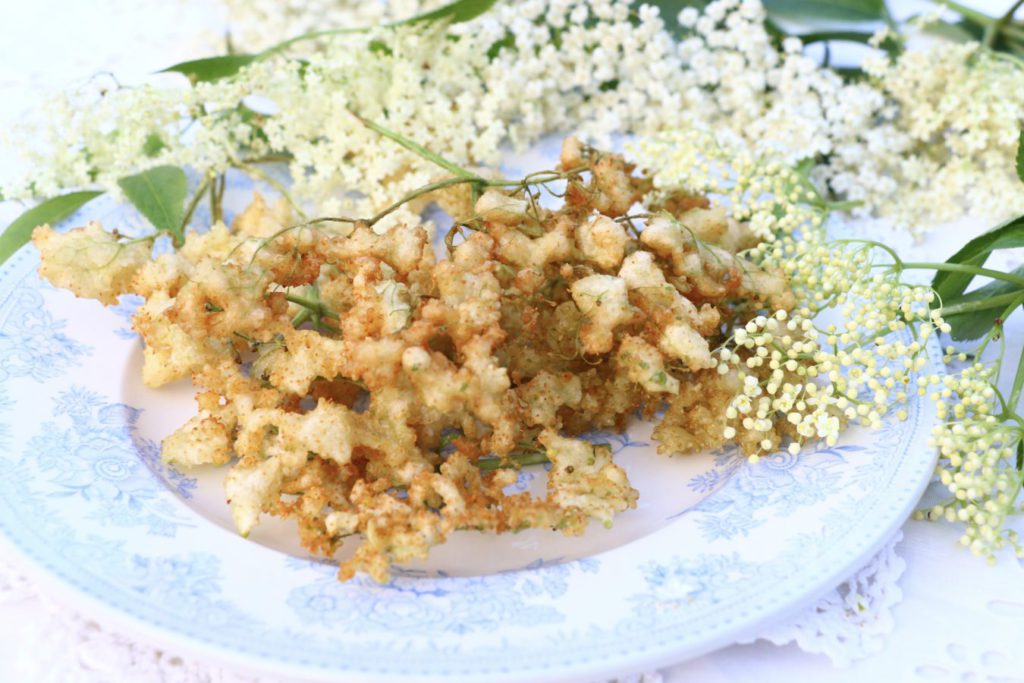 May is the best-behaved month in the British calendar, and this year it has been especially generous with cloudless blue skies:  quite dangerously so, as we risk growing accustomed to them.  The ubiquitous Sambucus nigra  is responding with a fine show, its lacy plates unspoiled (so far) by rain and wind.  The only downside to the prolonged sunshine is that the elderflower season may race by; so gather ye blossom while ye may for the rituals of making cordial, 'champagne', a lemon drizzle cake with elderflower, or these charming countryside fritters.
These floral fries are quintessentially British, but in the synchronous ways of our small world, I first tasted them in a beautiful pastoral setting in Le Marche, Italy, on a visit to a small family apiary and vineyard outside of Fano.  Signora Pace fried the acacia and elder flowers that grew in such abundance there, and served them under a buttercup-yellow awning to our utter delight.
"What do they taste of?", you ask.