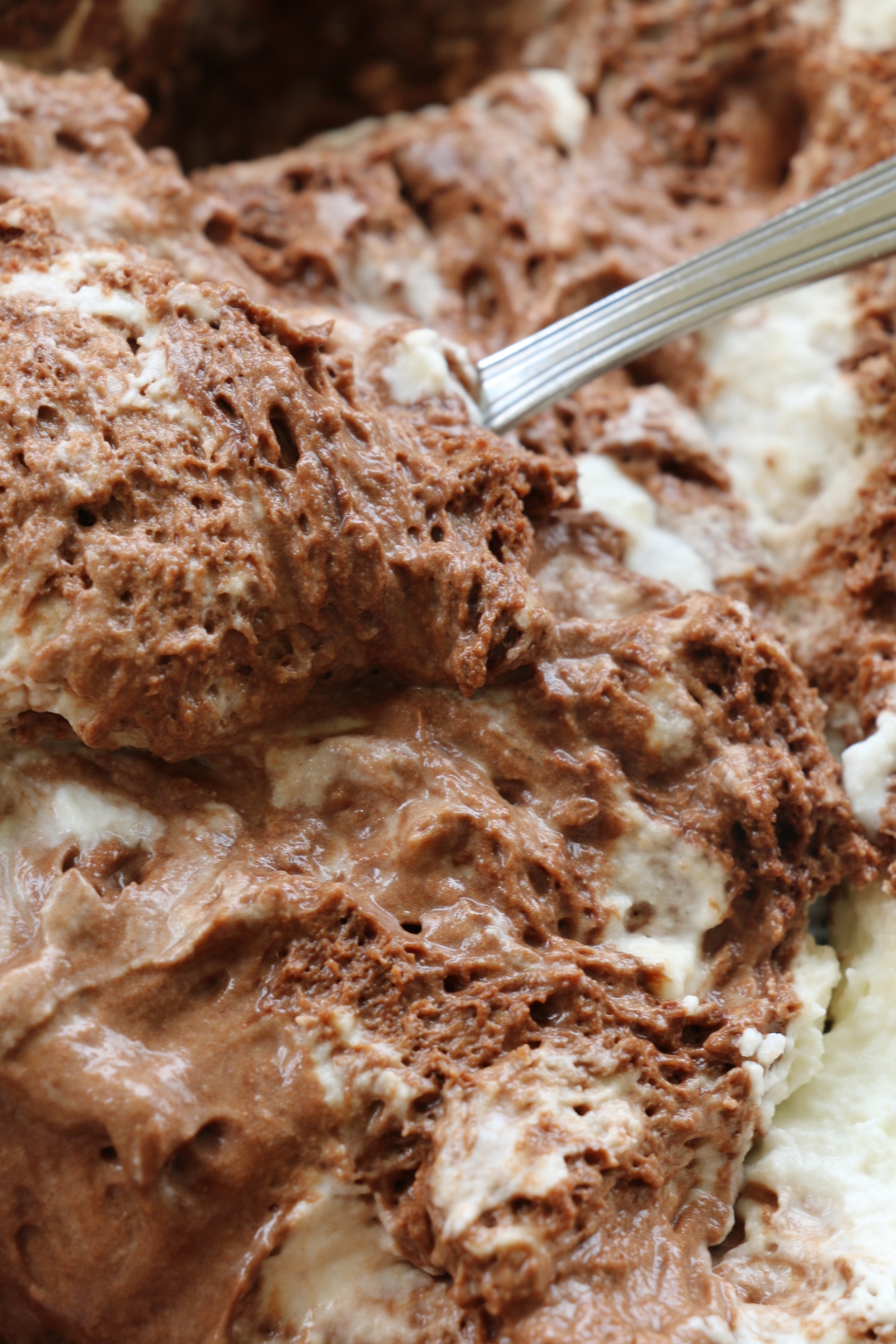 I used to cook in a piggery.
That's what I called it, though the students who lived there didn't know this.
I cooked two meals a day for 40 undergraduates of a well-known California university who lived in a falling-down house, back in the days when Madonna was a virgin in a pointy bra.  The students seldom did the washing up they were meant to do and routinely committed outrages like vandalising the meringue on lemon pies and eating with their fingers, straight out of the bowl, the chocolate buttercream before I could frost the kirsch-soaked genoise; and there was one offender (he later became a medic in Cambodia) who once (and only once) stored dead chicks for his pet falcon in the fridge next to a chicken liver terrine it took me two days to make.  But it was one of the best jobs I've ever had.
An indolent black and white cat named Bong used to hang out by the back door, which (this being California) was always open.  He had absorbed too much dope to get excited about anything routine and had lost interest in grooming, but he went bezerk when I cut up raw chicken — the first time he treated my legs like a climbing post to get to it.   I used to let Bong hang around (though I learned to close the door when I worked with chicken) because I love even dusty, disinterested cats and wasn't ground down by rules in those days.
It was the best job for freedom, while still getting paid.  I decided what to cook (I had an adequate but challenging budget), bought good ingredients where I chose to, prepped and cooked without help from anyone but Bong, and used that year to play with food.  I was appreciated by the Piggery residents and their occasional guests, and cooked my heart out. Two-tone breads, fresh raspberry pies, roast farm chicken with garlic, eggplant rolls, homemade tortellini, and every vegetable from artichokes to rutabagas were whipped up in that small, dented-stainless-steel kitchen.
One of my life's proudest achievements was a dinner I did for 80 Piggery diners and guests: boned, stuffed Cornish hens and an aesthetically pleasing mound of peeled and blanched asparagus, with a dessert buffet to follow – which included a chocolate mousse made by hand with a massive bar of Callibaut and 50 eggs.  I whisked the whites all in one go, and it overflowed my largest bowl like suds out of washing machine comically misbehaving in a children's story.  It was the best chocolate mousse I have ever eaten, including ones I've had before and since in France.  Maybe the texture was so light because I could barely manage to fold it?  Whatever magic happened that day, it was a golden moment, and I remember a student paying me the greatest compliment of smiling the smile of bliss, mousse still on his teeth.
In those days the compliments I got at work were from the heart, or should I say the gut? In all my years of working in more cerebral professions I've seldom had such emotional rewards. Being an appeaser of appetites goes deep.
I am sure I got more from that year than anyone, but I do sometimes wonder if any of its former residents associates the year they lived in the Piggery with really good food — and whether that young man, whose name I've long forgotten, still remembers the chocolate mousse?
Links to recipes:
Bong's chicken with roasted garlic, lemon and artichokes