We look after each other in all kinds of ways.  Taking care of basic needs – the meals, the cups of tea not least among them – are daily routines that, for all their repetition and effort, can express love and bring deep joy and contentment.  Some of the most profound satisfaction in life can come from eating a meal that's been cooked for us by someone who cares — and from creating those moments of pleasure for someone else.  It always touches me when someone really enjoys a meal I've cooked for them, and I love it when someone cooks for me.
When I moved to England years ago, it wasn't the done thing to talk about food, and most meals were still cooked at home, mostly by women, as fast-food and ready-meals weren't the industries they are now.  Food today is a hot topic, but we cook less than ever for ourselves.  Around half our meals are now eaten outside the home.  Americans for the first time are spending more on food that's cooked for them than on groceries, and the UK may not be far behind.  It seems our longing for soulful, comforting, nourishing, 'real' food has increased as our experience of it has become more elusive.  We feel time-poor, and with so many seemingly instant options, home-cooking can feel out of reach.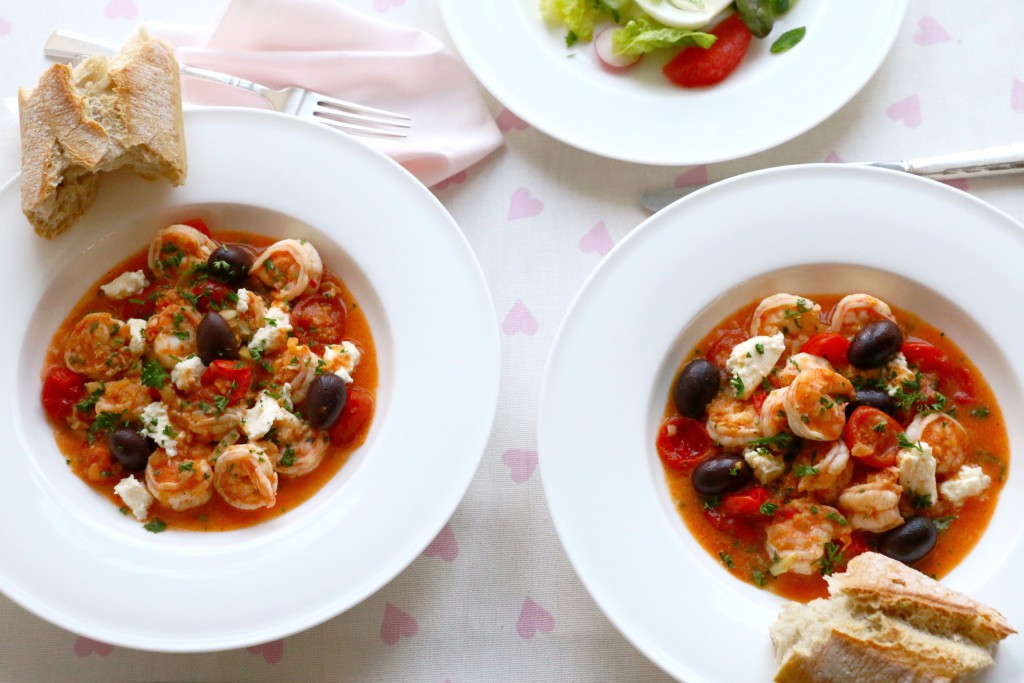 The good news is that there are cooking role models who inspire both boys and girls, and there is a new understanding of the links between diet, health and happiness, and a concern to learn more about where our food comes from and how to make our food system more sustainable – and how to make our own lives more sustainable.  We're beginning to see that instant options aren't always as effortless as they make out, and that home cooking needn't be onerous.  Our eyes are opening, we're becoming more discerning, and our increasing knowledge is power.
It is lovely to be treated to a good meal out – hooray for that, especially for those designated cooks who need a break –  but cooking at home can also make us feel good.  When we cook, we tend to eat more healthfully and economically, and to enjoy food more.  Even the simplest home-cooked food will taste better than most ready-prepared short-cuts, and there's the satisfaction of having more control over what we eat, of mastering those important life skills of the kitchen, and passing them on to children so they can learn to feed themselves well in later life.
We can also take encouragement from the food advocates and researchers, growers and producers, who are making their life's work of striving for healthier and more sustainable ways for us to feed ourselves.  There are local heroes, too, in those retailers who provide the outlets for committed providers.  So we're not alone in trying to make the decisions and changes we know will help us live better.
Time…  it's what we really want, afterall, from our days, from those we love.  Finding time to cook a meal together, to sit down together around the table, may not always be possible or easy, but it's worth the effort when we do.  Occasions like Valentine's Day that encourage such celebrations are a good thing, and we can make our own occasions out of everyday, too.  Good food can do that.
And it doesn't matter if it's not perfect – people feel loved when we make the effort, when we reciprocate – and we learn more each time we try.  Anyway, a fallen soufflé is only a risen omelette, as the late Rabbi Lionel Blue once said in a Thought for the Day on Radio Four – and there's a man who knew something about love.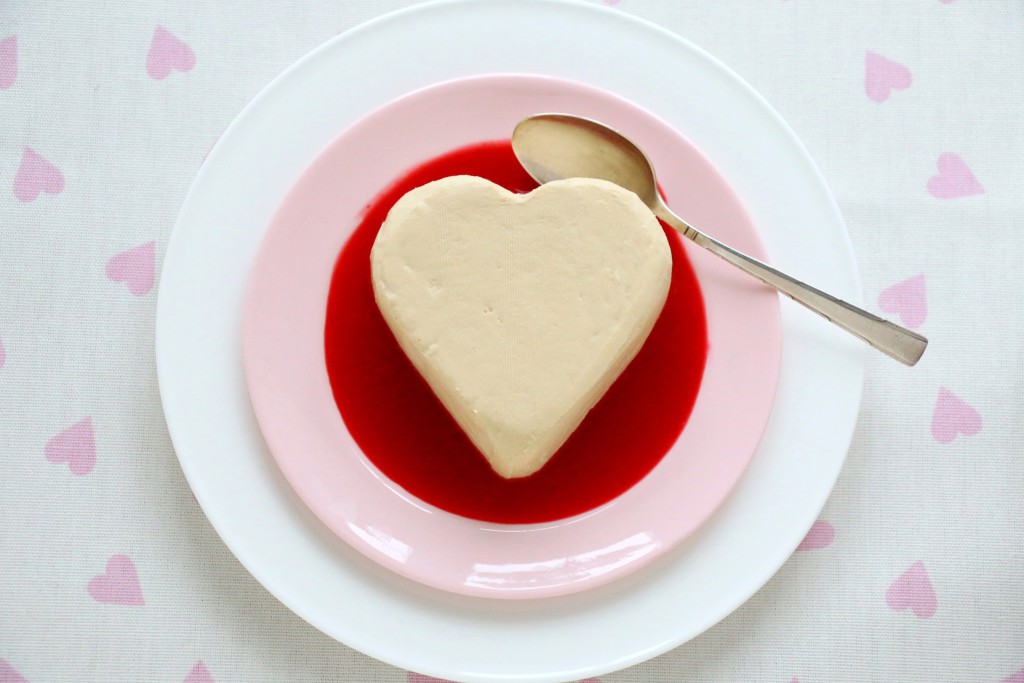 Greek-style prawns with tomato and feta
Serves 2 as a main course
Note:  Prawns this size are known as shrimp in the US.
This is a classic Greek sharing-dish, quick to make, and the flavours are really wonderful together and very fresh tasting.  The secret is to use the best ingredients you can and not to overcook the prawns.
Use raw prawns (shrimp); if frozen, thaw overnight in the fridge and cook the same day you de-frost them.  Choose prawns that are sustainably and ethically fished at sea or farmed in certified fisheries, ideally organic.  The majority of sustainable stocks are from cold-waters (North East Atlantic / Arctic seas).  Ask your fishmonger or check the Marine Conservation Society's Good Fish Guide: http://bit.ly/2iFiTYa
All this dish needs as company is some good bread to mop up the delicious sauce, and a crunchy winter salad (e.g.: cucumber, raw fennel with its frothy fronds and lemon juice, radish for heat, grapefruit segments for colour and zip, and fresh mint).
350g (12 ounces) raw, peeled large or jumbo prawns, thawed if frozen — i.e. shrimp in the US
2 tablespoons olive oil
¼ medium onion, finely chopped
¼ medium fennel bulb, finely chopped (or substitute onion)
1 red chilli pepper, or to taste, seeds removed and minced
4 large cloves garlic, minced
About 250g (9 ounces) cherry tomatoes, halved (Piccolo is a tasty variety)
80-100ml (1/3 cup to a scant ½ cup) dry white wine or dry vermouth, or 60ml (¼ cup) ouzo
About 14 large Kalamata olives (unpitted or pitted)
140g (5 ounces) feta, ideally Greek made from ewe's milk (or sheep and goat's milk)
1 tablespoon lemon juice, or to taste (reserve some lemon wedges for the table)
1 tablespoon chopped parsley
Optional: about 1 tablespoon of fronds from the fennel bulb, chopped
Sea salt and freshly ground black pepper
Devein the prawns: run a sharp paring-knife along the top of each prawn, all the way to the end of the tail and just deep enough to expose the dark, thread-like digestive tract.  Tease it out and discard. On the underside of each prawn there is a nerve-cord, which can similarly be removed, though it's not essential. Rinse the prawns and pat dry.
In a large frying pan over medium heat, cook the chopped onion and bulb fennel, if using, in the olive oil until just softened, but not coloured, about 7-10 minutes.  Add the minced chilli and garlic, and cook for 1 minute longer.
Season the halved cherry tomatoes with salt and pepper, and add them to the pan before the garlic can colour.  Cook for one minute, stirring gently; the tomatoes should begin to give up some juice, but not collapse.
Turn the heat up to medium-high and add the wine, vermouth or ouzo; let the raw alcohol sizzle off for about 30 seconds.
Lightly salt the prawns and add them to the pan with your eye on the time.  Adjust the heat as necessary to bring the juices to a gentle simmer, and stir, carefully watching the shrimp as you do – depending on size, they need only about 2 minutes to cook. As soon as the prawns turn pink and begin to curl, they are done.  Test by piercing with a skewer: they should be tender.
Immediately take the pan off the heat, stir in the lemon juice, most of the parsley and fennel fronds, a few grinds of black pepper and all the feta, crumbled into bite-sized pieces so that some melts and some remains intact.
Taste the sauce and add more lemon juice or seasoning as needed, bearing in mind the saltiness of the feta and olives. Serve promptly in warmed bowls or deep plates, sprinkled with the remaining parsley and fennel fronds, with lemon wedges on the side.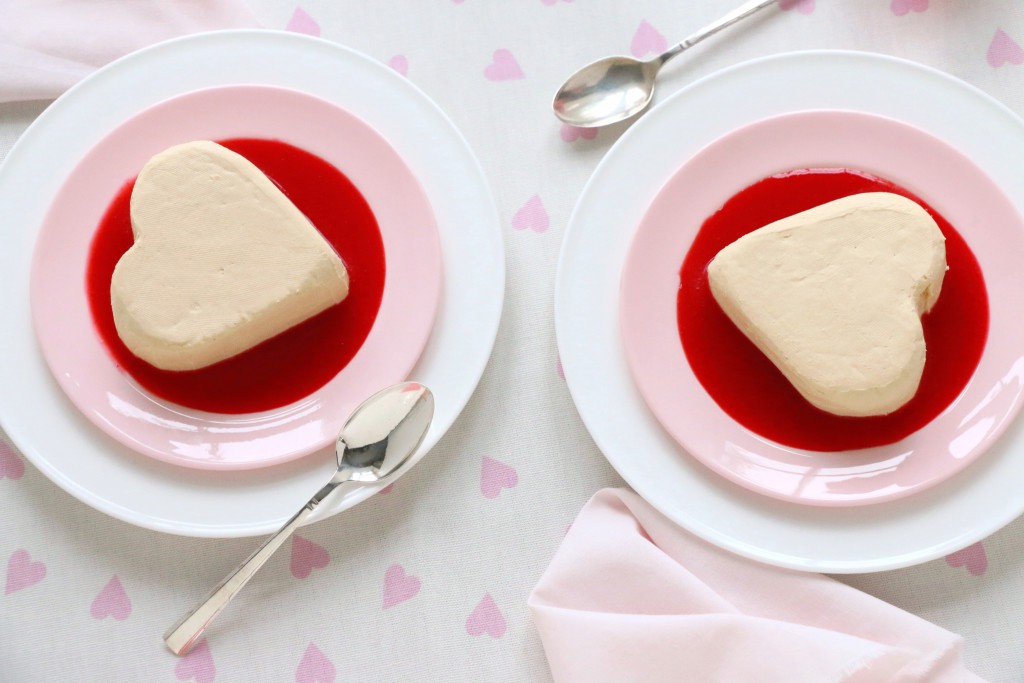 Salted caramel coeurs à la crème with raspberry caramel sauce
 Makes three 8cm (3-inch) hearts; or two 10cm (4-inch) hearts; or 1 single 17cm (7-inch) heart
This version of the voluptuous 'hearts of cream' offers a delicious twist on tradition with the addition of homemade caramel.  It may seem like lily-gilding of an already glorious cream cheese mousse, but caramelising the sugar actually makes it less sweet and deeper, more complex, in flavour.  The caramel raspberry sauce – adapted from Lindsey Shere of Chez Panisse –  makes a beautifully balanced accompaniment: fruity and tart, but without the  raspberry 'rawness' that can sometimes be overpowering in a delicate pudding.  Yes, it's two caramels, but the combination is irresistible, and it's easier than you may think.
The hearts need overnight in the fridge, so make them the day before.  Coeur à la crème is traditionally made in either a large heart-shaped ceramic mould, or in individual-sized moulds, all of which have drainage holes so the cream cheese mixture can lose excess moisure and firm up enough to be unmoulded.  You can also use plastic moulds designed for cheese-making (available online from suppliers of cheese-making equipment).  Alternatively, improvise with a 15-17cm (6-7 inch) kitchen sieve to make one dome-shaped pudding to share.  You'll also need some kitchen muslin or paper towels to line the mould/s and help wick away moisture.
Ingredients:
For the salted caramel coeur/s à la crème:
250g (9 ounces) full-fat cream cheese, at room-temperature (I use an organic shop's-own brand)
100g (½ cup) caster sugar (granulated sugar)
30ml (2 tablespoons) water
170ml (scant ¾ cup) double cream, divided into 45ml (3 tablespoons) and 125ml (½ cup)
1 teaspoon vanilla extract
½ level teaspoon flaky sea salt  

For the sauce:
300g (10.5 ounces) frozen raspberries, thawed (save a handful for garnish)
150g (¾ cup) caster sugar
130ml (½ cup) water, divided into 30ml (2 tablespoons) and 100ml (6 tablespoons)
About 1 teaspoon lemon juice or more to taste
Optional: a few drops kirsch
Directions:
To make the coeur/s à la crème:
Line mould/s with lightly moistened kitchen muslin or three layers of damp, sturdy kitchen towel, making sure the lining overlaps the edges of the mould/s.
Whip the softened cream cheese in a medium bowl until light and fluffy (about 3 minutes whisking by hand).
Make the caramel for the cream heart/s:  put the sugar into a small light-coloured saucepan (so you can see the colour of the caramel);  gently add the 2 tablespoons of water and let it moisten the sugar without stirring.  Set the pan over medium heat and leave undisturbed, only washing down any stray sugar crystals from the sides of the pan with a pastry brush dipped in water.  When the sugar is mostly dissolved, raise the heat to medium-high and boil the syrup about 10 minutes or until it reaches a golden colour and has a pleasing caramel smell.  Watch carefully, as it will continue to darken very quickly even off the heat and can burn before you know it.  Remove the pan from the heat and immediately add the 45ml (3 tablespoons) of double cream, the vanilla and salt – take care, as the very hot caramelised sugar will bubble wildly.  At first it may seem to congeal into a mass, but give it a couple of minutes off the heat and a careful stir once it's stopped spitting, and it will melt into a smooth sauce.  Cool almost to room temperature (but don't let it set) and scrape into the whipped cream cheese while it (the caramel) is still pourable;  whisk the mixture until smooth and light.
Whisk the remaining 125ml (½ cup) double cream into the caramel cream cheese just until the mixture holds a soft shape.  (If you've had to leave behind any unmelted caramel, add 1 tablespoon of sugar to the cream first.)
Spoon the mixture into the lined mould/s and cover the top/s with the overlapping kitchen muslin or towels.  Place in the fridge overnight on a rack or on several layers of kitchen towel so the excess moisture can drain away.
To unmould, turn the pudding/s upside down onto serving plates, remove the muslin and smooth any unwanted wrinkles with a blunt knife.  Surround with the chilled sauce and garnish with whole unsweetened raspberries.  Coeur à la crème is best served a few minutes out of the fridge to soften slightly.
 To make the raspberry caramel sauce:
Blitz the raspberries in a blender or food processer and strain into a measuring jug through a medium sieve to remove all the seeds (or simply mash them through the sieve).  You should have about 175ml (between 2/3 cup and ¾ cup) of seedless raspberry purée.
In a small saucepan, moisten the 150g (¾ cup) sugar with 30ml (2 tablespoons) of water as above for the caramel coeur/s à la crème, and boil to the golden stage just as before.  Remove from the heat, and immediately add the remaining 100ml (6 tablespoons) water.  It will bubble up and may seem to seize, but return the mixture to a low heat and stir until it melts into a clear and slightly viscous caramel syrup; set aside to reach room temperature.
Stir most of the caramel syrup into the raspberry purée and add about ½ teaspoon of lemon juice initially, and a few drops of kirsch, if using.  Taste, and add more caramel and/or lemon juice gradually, as needed. The lemon should balance out the caramel and accentuate the flavour of the raspberries rather than masking it.  Chill, and taste again for any final adjustments.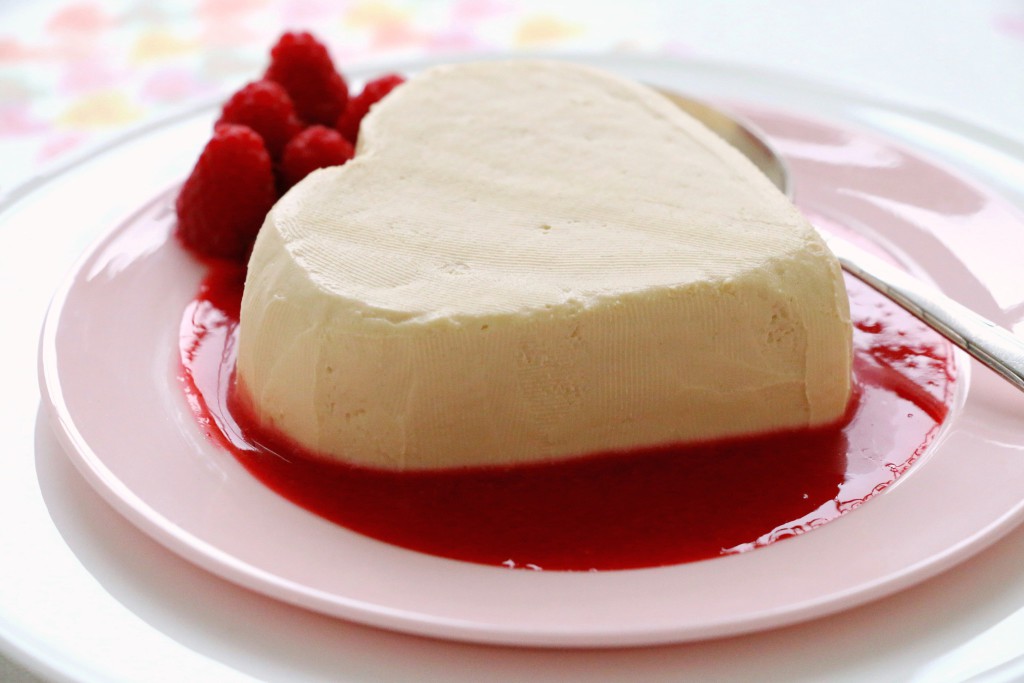 [This article was published as a Crumbs on the Table column in the February 2017 edition of  Cambridge Magazine,  edited by Alice Ryan.]
For other Valentine's meal suggestions from Crumbs on the Table, see: