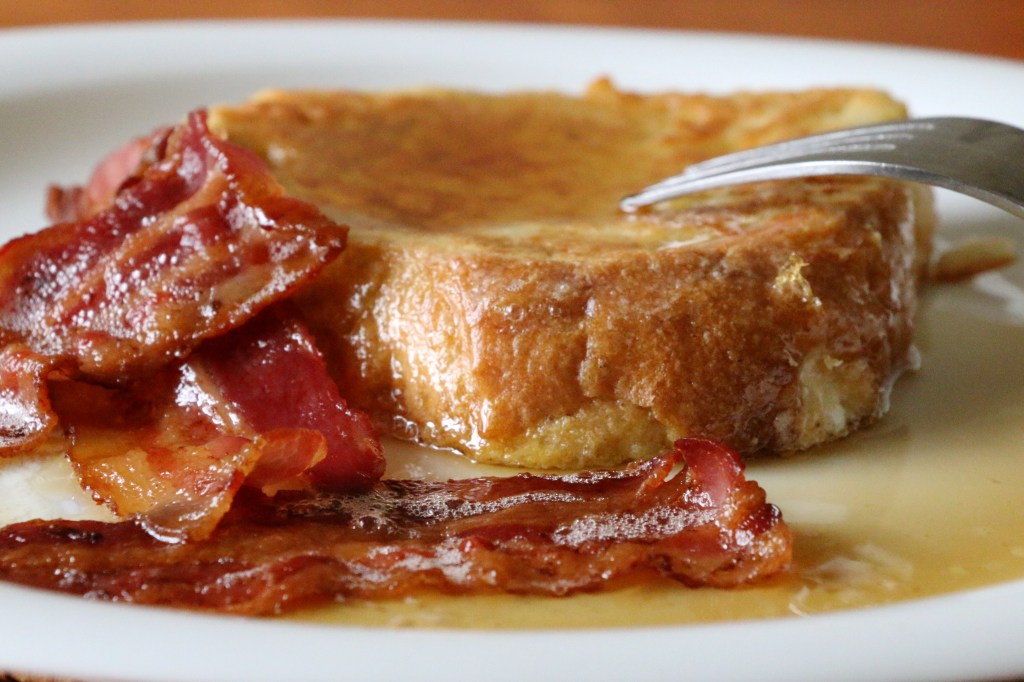 While we're on the egg theme, as simple things go, this one is pretty special.  A slice of good bread, a good egg, a splash of milk, and you have an indulgent brunch or even dinner when you're too tired to make anything else and want something hot and comforting.  Heat your serving plate while you cook the eggy bread.  It makes a difference.
Calculate one large egg per average slice of bread and scale up as needed.
Beat the egg with a splash of milk, and soak the bread until it's absorbed.  Day-old bread is brilliant here because it soaks up the egg like a sponge.
Melt a tablespoon of butter over medium heat and add the egg-soaked bread, letting it turn golden before turning (about 3-4 minutes).  Cook on the other side until golden, and until the bread feels firm in the centre.
Serve on a heated plate with whatever you like:  warmed maple syrup and bacon is a favourite in our house.
See also my article, "Eggs: a big story for a simple food".